Food thickener mainly improve the physical properties of food or the organization of the state, the stick-slip food palatability. Chinafooding's natural thickening agent in most varieties of the polysaccharides containing viscous substances of plant extraction, but also from those animals and microorganisms. Thickeners, also known as gelling agent for foods or food, also known as gum paste. Beverage production and is also used as a thickener emulsion stabilizer.
In China, Chinafooding (Fooding Group Limited) is a professional supplier of food additives, also is a exporter. We can ensure our products' quality and low prices to our customers. Food Thickener is one of a food additive. We have many kinds of thickener, such as: Carrageenan, Guar Gum, Xanthan Gum and so on.
As thickeners ,the company mainly has Agar agar,Carboxy Methyl Cellulose-CMC,Carrageenan,Cassia gum,Gellan Gum,Guar Gum, Konjac Gum,Pectin, Sodium Alginate, Xanthan Gum for your choice.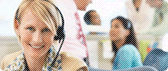 Contactez-

nous

TEL: +86-21-50321522

+86-21-50321520  

Fax: +86-21-51069122

Mail: info@chinafooding.com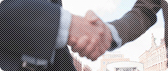 Constamment sefforcer:
★ produits de haute qualité
★ Le soutien professionnel
★ solution totale pour la nourriture
★ Prix raisonnable
★ la coopération amicale crédibles